ANTIQUE FAIR BEEF BARBECUE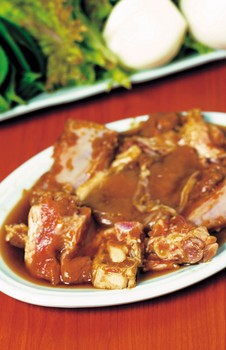 1 (3 - 3 1/2 lb.) Missouri grass fed chuck roast
1 can consomme
Put roast in Dutch oven, add consomme. Do not brown roast. Simmer 5 to 6 hours, covered, until meat pulls apart easily. If necessary, add more consomme during cooking. Remove meat, skin excess grease from consomme (easier if cooled first), and measure remaining liquid for use in the following sauce.
SAUCE:
1 lg. onion, sliced very thin
1 c. chopped celery
1/4 c. brown sugar
1/4 c. prepared mustard
2 tbsp. Worcestershire sauce
2 c. reserved liquid, adding water if needed
1 c. catsup
1 (15 oz.) can tomato sauce
Cook onion and celery in small amount of oil until tender. Add remaining ingredients. Simmer 20 minutes. Shred roast (easier if cool) and add to sauce. If it becomes too thick, dilute with consomme, water or tomato juice.
Will fill 12 to 14 buns; serves about 8.