Health Issues Today in America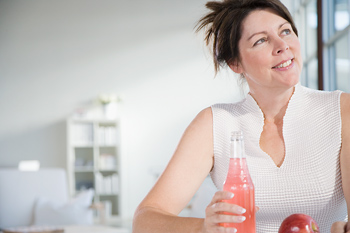 As I see this, after over a half-century of living, is that we have become dependent on others for our health. It's not the Government who is going to save or restore your personal health. And the Big Corporations are mostly out for their own bottom line - ensuring their stockholders' dividends and paying for their executives' expansive salaries and golden parachutes.
We here in Missouri have always been a skeptical sort - for good reason. Common sense wins out over welfare handouts or corporate advertisments any day of the week.
Making peole addicted to cheap, fast food is what's the big money-making proposition these days. No one is looking out for your health, as much as they are looking to find your pocketbook or wallet - and empty it. Politicians just want your vote to stay in office. Corporations and Government aren't responsible for your personal condition. It's another case of what they can do, not what they should be doing.
Having the luxury of living on a farm and being able to raise a large percentage of our own food shows the huge benefits available from natural foods, naturally raised, and processed with practical and healthy approach, not some government-paid inspector saying something is good or bad for you.
There seem to be 3 main and 1 auxiliary health issues facing the majority of people in America these days.
1. Low quality food which has questionable nutrition levels and is over-processed, frequently delivered through fast-food chains.
2. This poor nutrition means we are eating more and getting less out of our food. So we are becoming a 33% obese and over-weight planet. Not just in America, but everywhere that moves its people up into a middle-class lifestyle or better deals with the problem of too much weight.
3. Our own homes are poisoning us. The EPA has released studies which point to the chemicals we use in our homes, and what they are made of, are actually hazardous to our health.
The 4th would simply be an extension of chemical-oriented society. The ravages of our environment - both in our buildings and outside - show on our skin. Yet the remedies for this are themselves not based in natural compounds for the most part. And so we are poisoning ourselves from the outside by what we are putting on our skins to both look better and also to restore skin health or try to slow aging.
And that is why I've come right over to endorsing Shaklee supplements and vitamins as remedies for the above. This may not be your solution. But I'd be remiss to not tell you what I've found out in this area.
Please watch this video:

And of course, even for people living in big cities who can't easily raise and harvest their own foods, there are solutions with supplementation.
Please check out this video for these:
One obvious solution: Shop Shaklee