What is a Buyers Club?
Essentially, its a group of people who have joined together to protect and preserve your right to eat healthy beef (and other produce).
The Buyers Club we belong to is member owned. Worstell Farms is as much a member as anyone else. This is the old co-op idea. And as it's a private membership, it has little to do with any sort of regulations governing commercial activities. We don't offer any goods to anyone who isn't a member. The dues and fees paid as part of this club are a private matter.
And the members are free to accept or reject any offer of goods. And they can quit their membership at any time.
It overall idea is that there are farmers who want to offer their produce directly to regular customers. And customers who want a regular supply of beef. So the buyers club simply matches up suppliers with consumers. But only on a membership basis.
This helps protect customer, the farmer, and the buyer from interests which don't have the benefit of all in mind, as shown by their actions.
The chief advantage of a Buyers Club is it's ability to expand offerings by hiring buyer's to go out and find farmers with additional types of produce as well as potential members. Neither farmer nor customers want to go out and do this on their own. One beef is too much meat for the average family, which can usually only deal with a quarter-beef easily. The farmer would have to find 4 customers for each beef, or the customer would have to find 3 other people to "go in" on a beef.
So there is efficiency in belonging to a buyer's club.
You save by buying in wholesale - bulk, but not too much bulk. Just enough for you to use in 6 months or a year.
The one regulation we follow is that we use state-inspected processors to do this work. And the laws as currently written state that the animal owner can have their beef processed for their own use. Since we have multiple owners of each beef, before it reaches the processor, those owners can have the beef processed to their liking. Except for special requests, we mostly offer club members hamburgers and steaks, as these are most popular.
What you pay is the service charges for finishing the beef to adequate weight, delivery to the processor, and any additional services you've agreed with the buyer to provide. This is an old, old arrangement, which was actually originated by a Federal inspector and described by Joel Salatin in his bestseller, "Salad Bar Beef". The cost of actual beef ownership is kept low, the bulk is in service charges per pound delivered.
So if you're interested, contact us today and we'll get you set you up with a membership - usually complimentary as part of the first order.
---
Don't Miss Out - Get Your Name on The List!
Sorry we missed you this year. Our beef was spoken for in 3 days this season, as people can see the value of buying direct from the farmer at wholesale prices. The good news is that we have more steers coming on this next year, so will be able to help more people with this incredibly good-tasting beef. Fill out that contact form today so you can get your name on the list for next year!

---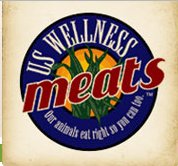 We only process so many beef a year.
Because we are a small, local farm that is more interested in delivering lots of value through our beef.
And our harvest season is in Spring, right up to June, not all year round.
As more people find out about our farm, more people want our product. Unfortunately, we can't provide our beef to everyone. And some people simply live too far away.
So we did some research and found U.S. Wellness Meats for everyone else. They are another Missouri grass fed beef producer, who also deals in other produce from local farmers nearby. And they ship next day to your front door. Well worth checking out.
(
Get more info here.
)
---
Note: We reserve the right to refuse business to anyone. Factually, we have a bit of a waiting list. This is a family business and we work to treat our clients like neighbors. No one is making us sell our beef direct, and we don't have to do this to make this farm sustainable. This is a work in progress. We improve our efficiency every year. We consider that other people should have the option to eat healthier, and so go the extra mile to make this quality beef available. We don't expect people to be perfect. But we also won't make the same mistake of selling to rudeness twice - there are other people in line as well. Sorry I had to even bring this up.
(photo credit: ibm4381