University Studies of Basic H as a Surfactant to Improve Crop Yield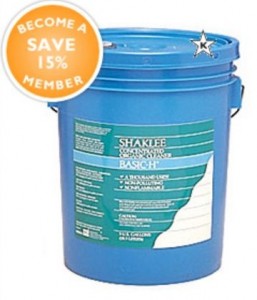 University studies on surfactant application in order to improve moisture availability seem to be just recently coming into vogue. However, they are using commercial surfactants which are more than a little hazardous to apply. Surfactants, particularly those which are derived from natural sources, can actually cut down on water requirements while also improving plant health and yield. While there are few university studies of Basic H, this article uncovers the few which were as far back as the '70's.
This article was derived from a little-known "Red Book" which was apparently published in the 1980's by "Conservation Update Publications, Inc." P. Q Box 2356, Green Bay, WI 54306, (404) 497-3668. Little is known about the C.U.P. at this time.
1979 Report of Research Results
Report of Progress 359, June 1979, Colby Branch, Agricultural Experiment Station, Kansas State University, Manhattan; Floyd W. Smith, director.
CORN, irrigated; BASIC-H applications: Since there was no room in the area set aside for these products, BASIC-H (a liquid detergent) treatments were superimposed on an existing corn bedding study. This work was supported in part by a grant from the Shaklee Corporation.
Plots that had been furrowed out and were to be irrigated on either 30 or 60 inch centers were split and part of each plot was treated with BASIC-H (1 qt/acre rate in 19 gallons of solution). The remaining portion remained untreated to serve as a control. The 60-inch spacing received 13.77 inches of irrigation water during the growing season, the 30-inch spacing, 18.47 inches.
The extra water gave an expected yield advantage to the 30-inch spacing. For the same reason, yields at the upslope end of the field exceeded those at the downslope end. In four of the six treatment-by-furrow-spacing combinations, those that received BASIC-H were associated with significantly higher grain yields. Overall yields were below normal and this may have been a factor in the advantage shown by BASIC-H.
Dr. Joseph Burris, Professor of Botany, Soybean Research Laboratory, Iowa State University, Ames, Iowa, says, "I have worked with many different surfactants in my research. I find that Shaklee's BASIC-H is the best and most effective surfactant I have ever used. BASIC-G has also proven to be a more effective germicide in the laboratory than any I have used and it is less harsh on the skin."
Results of BASIC-H on Cropland
University of Wisconsin analyzed crops grown on the same identical soil. The only difference was the application of BASIC-H vs. no BASIC-H.
ALFALFA TESTED 2.3% HIGHER PROTEIN WITH BASIC-H
CORN TESTED 2.0% HIGHER PROTEIN WITH BASIC-H
BEANS TESTED 2.1% HIGHER PROTEIN WITH BASIC-H
OATS TESTED 0.4% HIGHER PROTEIN WITH BASIC-H
WHEAT TESTED 0.6% HIGHER PROTEIN WITH BASIC-H
On cropland this can be done several ways. Apply 2 qt. BASIC-H to 60 gallons of water per acre before planting or apply 1 qt. to 40 to 6O gallons of water per acre before planting and 1 qt. after plants are ~8 inches tall or band it on with your planting operation. This can be applied 2 or 3 times a season as on hay and pasture ground.
Harmful insect infestations seems to be less. Helps rid the soil of harmful chemicals.
On hot dry days where the soil lacks moisture, the leaves of corn will curl up to protect themselves from the heat and sun. Where BASIC-H has been applied, the leaves do not curl and the plant looks greener.
Weeds thrive in sick soil. But healthy soil will not produce healthy weeds.
Using BASIC-H on his land, one farmer received 5 bushels more per acre on bean crop. One farmer received 7 bails more alfalfa per acre using BASIC-H and no sign of alfalfa weevil.
BASIC-H is an ideal wetting agent in your herbicide and insecticide spray. Use 1 qt. BASIC-H to 200 gallons water with 1/2 the usual amount of chemical weed killer. Best results if sprayed before a good rain. Spray this 50-60 gallons per acre.
Plants have more and longer roots and therefore can get more moisture and nourishment.
Use BASIC-H instead of crop oil as a suspension agent in spraying. Good or better weed control, cost is considerably less, keeps equipment clean, no offensive odors.
Best results are gained by incorporating the BASIC-H into the soil as soon as possible, by cultivation or discing.
Advantages of Using BASIC-H Concentrate as a Surfactant for Crop Spraying
1. It usually cuts the cost of spraying. Results in reductions of the cost with the same effectiveness.
2. Usually makes less chemical necessary and therefore may lessen the danger of residue killing or reducing the stand of following crop when crops are rotated.
3. Never a burn-down. BASIC-H does not retard the growth of corn as do some oils which have been used as suspension agents in spraying.
4. BASIC-H makes water many times wetter, thus making the herbicide more potent by soaking into the plants and ground faster. It cuts the wax on the leaf of a weed.
5. Helps plants absorb nutrients better and thus increases their growth.
6. 'H' has been successfully used w/lasso, amiben & atrazine w/great results.
BASIC-H is not a fertilizer. Farmers are using it instead of fertilizers. When you harvest your crop, you will be well rewarded for the extra time it took to apply BASIC-H.
Watering Surfactant Spraying: Use 1 pt. of BASIC-H to 100 gallons of water. Excellent in starting out young plants of corn and soybeans. Helps roots absorb nutrients better.
Atrazine or Herbicides Spraying: Use 1 pt. of BASIC-H to 50 gallons of water. Remember to fill tank with water first. This replaces oil suspension agent.
In most every case where BASIC-H is applied, an increase in bushels is noticed.
Soil becomes mellow and easier to work.
Earth worms come back in plentiful numbers. The earth worm aerates the soil and brings minerals to the surface.
RESEARCH ON WATER REPELLENT SOILS [1]
Some soils repel water to an extreme degree. In certain geographical areas, in burnt-over field conditions, in areas where funnal growth has occurred, or where oil deposits have accumulated, a greater than normal amount of surface tension may result which keeps water from penetrating the soil. instead of going into the soil, the water tends to ball up and remain on the surface for a variable amount of time. When this happens, excessively runoff of water may lead to soil erosion and may deprive plants of water. Poor penetration may also result in standing water, which permits ready evaporation. Nonionic surfactants, similar to the I i near alcohol alkoxylates present in BASIC-H Concentrated Soil Conditioner, have been shown to promote water penetration into these water-repellent soils.[2] This is the same effect that has been observed on wettable soils as seen in the flood-basin infiltrometer study.
1 Definition of water repellent soils is described in a recent (March 1981) article by the U. S. Department of Agriculture.
2 Results reported during the proceedings of an international symposium on water repellent soils held in 1968.
---
More information about Basic H is available as linked below: 



Efficient, powerful, safe, biodegradable, and economical, the world's most versatile cleaner.

Size: 30 gallon




Tackles over 40 microbes, including several animal viruses. Excellent choice for use in the kitchen, bathroom, or pet area. EPA registered

Size: 32 oz.




Efficient, powerful, safe, biodegradable, and economical, the world's most versatile cleaner.

Size: 5 gallon