Producing the Finest Missouri Grass Fed
and Pasture-Finished Beef
Welcome to our farm!
Our work and mission is to continually improve the health of our farm, it's pastures, and produce - and to raise the highest quality grass fed beef possible, becoming more sustainable as we do.

The current improvements have been in moving toward natural pasture-finished beef with improved genetics and heart-healthy beef. See our Raising Pasture Fed Beef section for details.

To do this, we are constantly improving our herd and also tweaking our grazing techniques to make these ever more environmentally sustainable.
We have also started to direct-market our beef, meaning that we can now tell you almost exactly what your cow has been eating for it's entire life, and where it was processed. And you get better value for your dollar, as well as un-matched food security.

Unlike your supermarket beef, you can inspect every step of the way if you want to.

We think that you deserve to know exactly where your food comes from and how it was raised and made into beef cuts you buy.
How our beef is different
Only locally-raised sires and dams are used.
Humane treatment at all times (some even say they are "spoiled").

No

growth hormones.
Antibiotics

only

when prescribed to cure an illness.
Lots of fresh air, and all the water and grass they can enjoy.
Our beef is bred to thrive on grass, not grain.
So, enjoy on this site all the information we can give you about how to get high-quality, locally-raised beef which keeps all of its natively tasty flavor.
We raise our beef just so you can enjoy it, just as we have for most of our lives.
Farm Tours Available on Request
While we are very busy most days as usual, we do have visitors and these are always welcome. However, we do request that you call ahead for an appointment. Some seasons do not lend themselves to farm tours, but a nice day in the pastures is a joy nearly all year round. (Note: Non-guided tours are not permitted by our insurance.)

Just bring your boots and be prepared to walk!
---
Don't Miss Out - Get Your Name on The List!
Sorry we missed you this year. Our beef was spoken for in 3 days this season, as people can see the value of buying direct from the farmer at wholesale prices. The good news is that we have more steers coming on this next year, so will be able to help more people with this incredibly good-tasting beef. Fill out that contact form today so you can get your name on the list for next year!

---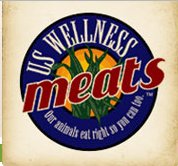 We only process so many beef a year.
Because we are a small, local farm that is more interested in delivering lots of value through our beef.
And our harvest season is in Spring, right up to June, not all year round.
As more people find out about our farm, more people want our product. Unfortunately, we can't provide our beef to everyone. And some people simply live too far away.
So we did some research and found U.S. Wellness Meats for everyone else. They are another Missouri grass fed beef producer, who also deals in other produce from local farmers nearby. And they ship next day to your front door. Well worth checking out.
(
Get more info here.
)
---
Note: We reserve the right to refuse business to anyone. Factually, we have a bit of a waiting list. This is a family business and we work to treat our clients like neighbors. No one is making us sell our beef direct, and we don't have to do this to make this farm sustainable. This is a work in progress. We improve our efficiency every year. We consider that other people should have the option to eat healthier, and so go the extra mile to make this quality beef available. We don't expect people to be perfect. But we also won't make the same mistake of selling to rudeness twice - there are other people in line as well. Sorry I had to even bring this up.